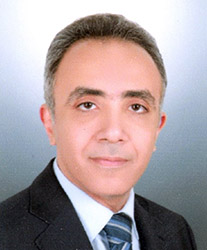 Urology and Nephrology center has remained a bright spot in its national, Arab and African surroundings. From the beginning in 1983 until now, the staff of this edifice are keen to give ideals and examples in the values ​​of commitment, seriousness and sincerity.
This world center is not only to boast about the history of the noble Musharraf, but successive administrations have to be present better and more bright future.
The center will provide medical care at the best international levels while maintaining free treatment for the vast majority of patients. The management of the center always strives to improve performance to cope with the modern values ​​of total quality.
The center will continue to be concerned with scientific research and continuous and continuous development as well as providing outstanding medical service. The human element remains the most important factor in the success of the system. The center is concerned with the continuous training of doctors, nurses and all employees.
I have preserved and will continue to maintain this great edifice at this level through generous donations of good people. Over the years, millions of these donations have not been spent on salaries or bonuses, but have been fully harnessed to serve patients.
We do not seek excellence only in our national and regional environment, but strive to be at the top always. This requires effort, seriousness, commitment and sincerity.
In the end, I wish you all the support of this ancient institution not only with money but with advice, direction and dissemination of the idea.
The idea is that a free government hospital can offer a high quality service if intentions are true and management is good.
Save this place and always help the patient and the pride of every Egyptian, Arab and African citizen.
Prof. Ashraf Tarek Hafez
Center Manager